Write for the Indigenous Nationhood Movement Blog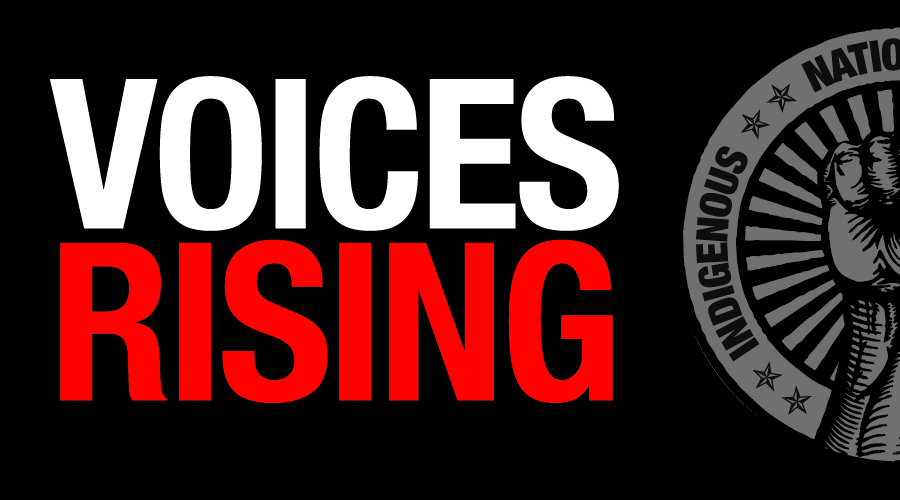 We invite contributions to the Indigenous Nationhood Movement blog, Voices Rising. We are looking for writing and reflections on nationhood, resistance, resurgence and community initiatives—in the continuation of our peoples' shared and ongoing struggles to decolonize. We feature new writing from Indigenous and allied voices and we welcome critical perspectives, political provocations, and creative formats. Submissions can include: editorials, opinion pieces, reflections, poetry, commentary, critical analyses, community projects, interviews, visual art, audio files and video reports. We look forward to working with you.
Submission Guidelines - Please send to: [email protected]
• Article length: 1,000 to 1,500 words
• Short Biography at the end of article text (200 word max)
• Twitter handle
• Organization affiliated with, or website if applicable
• OPTIONAL: Suggested photo or image to accompany the post (URL or send as a attachment by email)
• Include links to news websites, blogs, books, etc. when helpful and where relevant
For reference, please see previous content we've published at: http://nationsrising.org/blog
The blog is collectively edited by Jarrett Martineau,  Leanne Simpson, Siku Allooloo and Glen Coulthard.