The Frames of Settler Colonial War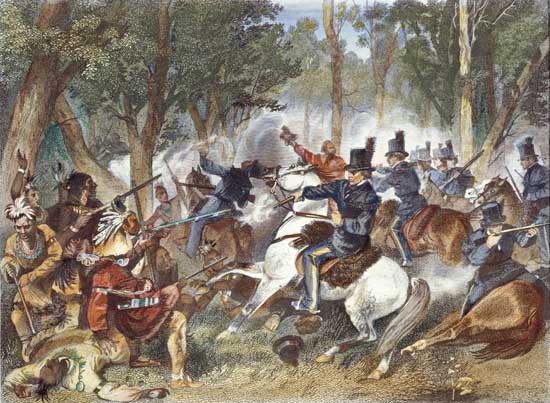 As long as Canada is seen as benevolent/progressive, while Indigenous peoples are seen as violent/primitive, the Canadian state and its supporting forces will continue to criminalize resistance to the ongoing settler colonial occupation, and will continue to enter such sites with impunity in terms of force – at least in the minds of the majority of Canadian society.
That said, Butler also reminds us that the frame does not capture all that is being represented, and as such it remains "possible to "frame the frame" or, indeed, the "framer," which involves exposing the ruse that produces the effect of individual guilt" (2010: 8-9). "The frame," Butler continues, "is always throwing something away, always keeping something out […] discarded negatives of the official version. And so, when the frame jettisons certain versions of war, it is busily making a rubbish heap whose animated debris provides the potential resources for resistance (2010: xiii). It is here, in the possibility of framing the frame(r), that Butler articulates one strategy of resistance to the production of ungrievable lives, to the sanctioning of settler colonial violence: a strategic deployment of the "rubbish heap," re-directing the "specters […] that haunt the ratified version of reality" towards the frame(r) (xiii).
Frame the frames of settler colonial war.
For the frame of Canadian benevolence, deploy the true history of Indigenous-Canadian relations: of smallpox blankets, starvation politics, residential schools, theft, police brutality, incarceration, suicide, stolen, murdered and trafficked Indigenous women, underfunding, and dispossession.
For the frame of Indigenous violence, deploy the true history of Indigenous resistance: for life, for land, for water, for community, for co-existence.
Framing the frames of settler colonial war is essentially the strategic deployment of truth, of the stories of Indigenous resistance and resurgence, and of settler colonialism's violence. It is a strategy for taking the frame, i.e. the myths propagated by Murphy, and revealing what lies outside the frame, in this case, the violence and history of settler colonialism. These stories then, that attempt to frame the frame(r), and delivered increasingly in alternative media forms – such as the Divided No More and Decolonization blog, the Red Man Laughing podcast, and many others – are weakening the frames of settler colonial war that produce indigenous lives as ungrievable, that sustain the "foundational colonial violence," that naturalize settler presence, and delegitimize Indigenous resistance.
Read more | "Rex Murphy and the Frames of Settler Colonial War" | Corey Snelgrove