RCMP Confronts Elsipogtog, Arrests Land Defenders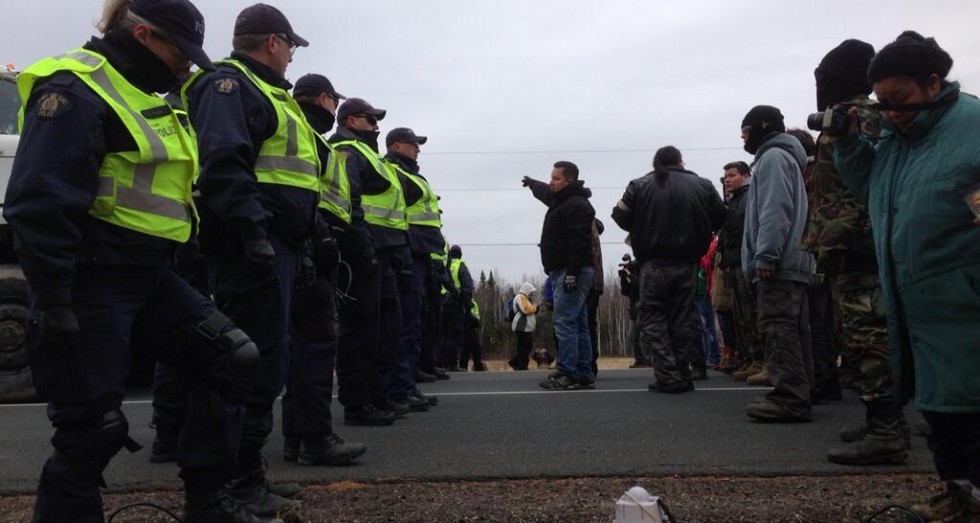 One month following the violent confrontation at Rexton in October, the anti-fracking battle continues at Elsipogtog. RCMP descended on Mi'kmaq warriors and allies who are defending the land from SWN Resources, who attempted to begin
work on seismic testing for fracking development on Mi'kmaq homelands today.
One person was arrested, Highway 11 was closed to traffic, and, following a heated day of confrontation, SWN agreed to turn back their seismic testing trucks and return to work again tomorrow.
Here is a compilation of updates, photos and videos collected throughout the day.