INM Statement of Principles: Translations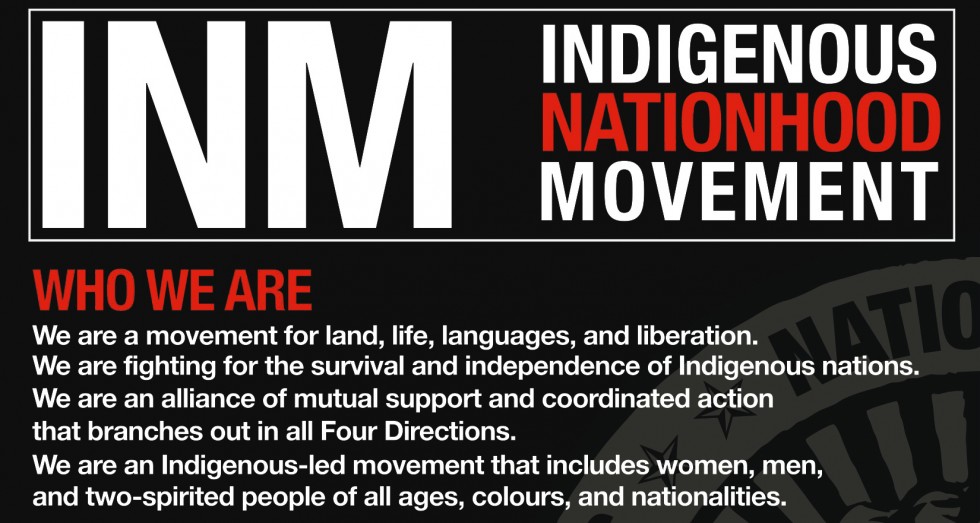 Thanks to the hard work of many volunteers, friends and allies around the world, we are pleased to make the Indigenous Nationhood Movement Statement of Principles available in translation in Indigenous and non-Indigenous languages.
We would like to translate the Principles into as many languages as possible. This is an ongoing, crowdsourced project and we invite you to help us translate the statement into your language.  Please download any of the following documents and email your translation to [email protected]. The following documents are formatted in PDF format.
DOWNLOAD: Indigenous Nationhood Movement - Statement of Principles
• Anishinaabemowin (download)
• Arabic (download)
• English (download)
• Farsi (download)
• French (download)
• German (download)
• Italian (download)
• Kanienkeha (download)
• Kurdish (download)
• Nēhinawēwin (download)
• ʻŌlelo Hawai'i (download)
• Punjabi (download)
• Spanish (download)
• Tagalog (download)
• Tamil (download)
**All languages as Zipped Archive of PDFs (download)
OUR GROWING NETWORK OF SUPPORT INCLUDES:
Sioliya (June Quipp), Elder, Cheam First Nation
Nick XEMŦOLTW̱ Claxton, SȾÁUTW̱, W̱SÁNEĆ
WEC'KINEM (Eric Pelkey), Hereditary Chief, Tsawout First Nation
Judy DaSilva, Anishinabekwe grassroots activist, mother of 5 children, Asubpeeschoseewagong/Grassy Narrows First Nation
François Paulette, Dene Sųłiné (Smith's Landing First Nation), leader, activist, and Chair of the Dene Nation Elders Council
To add your endorsement and name in support of the movement, please email us.