In the Spirit of Our Ancestors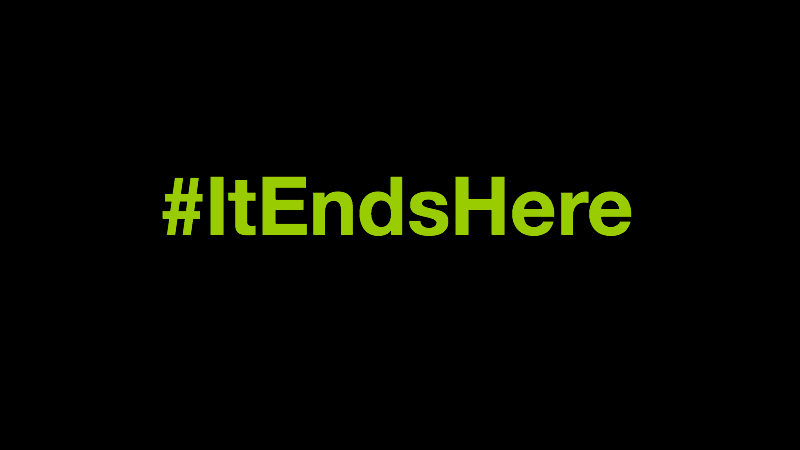 The history of violence against Indigenous people is woven into the colonization of our Indigenous territories. Our bones and blood make up the fabric of "Canada".
Through the process of âsotamâtowin, (Sacred Agreement/Treaty) and through the power of the oskiciya (the Pipe Stems), our ancestors agreed to share these territories with Euro-Canadian people. The numbered treaties were a result of these negotiations and form the largest landmass in Canada. The largest landmass holds within it the largest numbers of missing and murdered Indigenous women and girls. Our mothers, daughters, aunties, sisters, and grandmothers have been found in the fields of the prairies, in the forests of the mountains, in the ditches alongside the road, in the alleys of the cities, and even in the pigpen of a farm; many have never been found. They have disappeared from the prairies, the mountains, the roads, and the cities. These areas where Indigenous bodies have been brutally placed and these areas where they have disappeared from are our territories; that of the nêhiyawak, the Saulteaux/Anishnaabe, the Haudenosaunee, the Dene, Dakota, Lakota, Nakota, and the Blackfoot Confederacy, that of the Métis and the numerous First Nations in British Columbia and in the East. In Indigenous territories, Indigenous people of all genders, like our ancestors, have become a part of the landscape, but these Indigenous bodies have not been ceremoniously placed with honour and respect; instead, they have been horribly brutalized, sometimes disembodied, and always dehumanized.
One of the most immediate questions people ask is why do Indigenous women, specifically, experience more violence? The answer is simple: it is because we are Indigenous and we are women.
What does that mean in terms of numbers, in terms of "validation?" As Amnesty International reports, if there are 14 of us in a room and half of us are Indigenous and the other half non-Indigenous, the 7 of us who are Indigenous women are most likely to die before the other half and die violently. For the record, the 7 of us do NOT have to be living what society deems a "high risk" lifestyle – the 7 of us die because we are Indigenous women. Why? "Canada" is not only built through colonization, but also through patriarchy. Add patriarchy to the racial stereotypes and notions that we are disposable, of little value, and of no consequence and we become targets for racial and gender violence. Loretta Saunders' murder has become symbolic of that violence. Her death triggered a wave of media interest and brought the issue of the missing and murdered Indigenous women to the forefront of many people's minds. Her death, however, is one of many. What about 26-year-old Courtney Johnstone? She was reported missing on Jan. 30th 2014 and found Feb 16, 10 days before Loretta was found. A 21-year-old man was charged with first-degree murder in Courtney's death. What about Daleen Bosse Muskego's family and friends? Daleen went missing May 18, 2004. She was found on August 8, 2008. The man charged with first-degree murder in her death has yet to go to trial. What about 5 year old Tamra Keepness? 10 years ago on Feb. 18, this five-year-old little girl, this five-year-old little baby, disappeared and has yet to be found. What about Bella Laboucan-Mclean, Cheyenne Fox, and Terra Janine Gardner? These 3 young women died within 3 months of each other in Toronto. Bella, Cheyenne, Terra, Tamra, Daleen, Courtney, Loretta – they are 7 of over 800 names. They are 7 of over 800 Indigenous women and girls who are loved and who are missed as the Canadian government continues to deny the need for any kind of national movement and, thus, any kind of national empathy and sorrow. To acknowledge this issue, to move beyond "the status quo," is to acknowledge the government's own continued culpability in creating a world where being Indigenous is all it takes to get you killed, especially if you are an Indigenous woman.
I have been involved in the issue of our missing and murdered sisters for almost 10 years. Daleen Bosse Muskego was a former student of mine and a friend. In 2006, I worked as a production assistant on Finding Dawn, Christine Welsh's NFB documentary that highlighted Daleen's story; I also organized the Saskatchewan premiere of the film in 2007. I met many people during my involvement in that film, including Pauline and Herb Muskego, Daleen's parents, as well as many other families of the missing and murdered Indigenous women in Saskatchewan. I will never forget Pauline and Herb's quiet strength as they looked for their daughter and told her story. I remember meeting Pauline and Faith, Daleen's daughter, one evening in downtown Saskatoon. They were putting up posters of Daleen in the hopes that someone would help them find her. I watched them hold each other's hands as they walked down the street. I wanted to do something – anything to help them. In August 2008, I watched again as Pauline spoke to a crowd of people at First Nations University after her daughter's body had been found outside the city limits. I don't know all the answers, but what I do know is that Daleen did not deserve to die the way she did. She was a beautiful, funny, articulate young woman who was a mother, a daughter, a sister, wife, a student and a friend who had plans to become a teacher – she wanted to make a difference. She wanted to be a role model for her daughter and others of the next generation. I don't know all the names of the missing and murdered, but what I do know is that someone loved each one of them and, everyday, someone misses them.
I was asked the question of what can be done to help? How can someone effect change, especially as a non-Indigenous person? There are a number of ways. Become educated and educate. Work with Indigenous women's organizations and with Indigenous people to develop a comprehensive national action plan to address the violence and discrimination we face. We have multiple reports and inquiries that tell us what we already know, but we continue to go missing, we continue to be murdered, people continue to be apathetic. How can we make people care? The responsibility lies with each of us; learn about Indigenous people, ask us how you can help, attend talks/community meetings, give talks, listen to Indigenous people, and read our books; do not, however, assume that you know what is best for us – always be an ally and ask first.
As an Indigenous woman, I look to my own people to find the answers to these questions. I look to people like Christi Belcourt, the Métis artist who initiated the Walking with Our Sisters vamp installation now touring the country. The unfinished moccasins, totaling over 1700, represent the unfinished lives of the women whose lives were cut short; collectively, the vamps represent all these women, paying respect to their lives and existence on this earth. It is an exhibit to show they are not forgotten. No one is getting paid for anything to do with WWOS; everything is voluntary. Last year, WWOS held an "Auction to Action" on Facebook, raising over $38,000 in 20 days. The funds were given to Tears4Justice and Families of Sisters in Spirit, two other grassroots groups dedicated to the issue of the missing and murdered Indigenous women. The Auction for Action is happening again this year on Facebook until March 21, with proceeds being divided between WWOS, Maisie's Foundation of Hope, and the Native Youth Sexual Health Network. Artists like Christi are giving us voice and interrupting spaces, using social media to do so. Twitter and Facebook contain virtual Indigenous communities where people can put out the call for help, especially when a loved one goes missing.
As an Indigenous woman, I also look for answers from people like those who began the Idle No More movement: Sylvia McAdam, Sheelah Mclean, Jessica Gordon, and Nina Wilson. These women saw injustices and stood up against them, not just for our people, but also for the earth. Women like these know who they are and where they have come from. With that knowledge comes power and strength. Before them, were other women who created space for resurgence and revitalization of our ways of knowing and being, in order for us to know our power and our strength. These women are our knowledge keepers, our storytellers, our medicine women, our word carriers; women like Maria Campbell, Edna Manitowabi, and Shirley Williams have all created space for us to know our own power and strength as Indigenous people of all genders. Maria's book Halfbreed is a pivotal text for all of us. Edna Manitowabi created Nozhem Theater and Shirley Williams has created and gifted us with a language legacy. Beyond the pragmatic work they have done, their work is also with the spirit: the spirit of the Lodge and of Mother Earth, herself. Maria continues to work with young people and children who are at risk, Edna gives of herself tirelessly to the people going wherever ceremony is needed and Shirley, she carries the responsibilities of the water and of the language. There are countless other knowledge keepers doing this kind of work in our communities.
Along with these earth keepers, we have also had women who have paved the way through academia laying down cedar boughs for us to have our own Indigenous pathways through these non-Indigenous institutions. Women like the late Patricia Monture, Janice Acoose, Paula Sherman, Susan Hill, Leanne Simpson, Christine Sy, Celine Vukson. All of these women are passing teachings and strength to others. Just like our ancestors, these women are okihcihtâw iskwewak. They are worthy women/warrior women; they are doing what needs to be done to ensure that we know who we are and where we come from because if we know that, we will always, always be able to find our way home and we will always, always have a place to strengthen ourselves and our spirits no matter how many assaults are thrown at them.
Indigenous men have a place, too. Our men are taking back their roles as okihcihtâw, worthy men. They are standing up beside us. They are carrying our staffs as we walk for the water, they are building and keeping our fires at our Full Moon ceremonies, they are tapping into the power of the big drum for us, and they are honouring us in their poetry and in their artwork. As our people move into our own spaces of healing, we continue to make each generation stronger. Our sons are moving from places of healthiness now, watching their fathers and the men in our communities. Our daughters understand their value, their worth, and their sacredness. And those who are neither or are both are welcomed into our spaces, accepted for who they are. As Indigenous people, we are taking the strongest action against the assaults on our lives and our communities: we are living. We are singing our songs, dancing our dances, speaking our languages, telling our stories, laughing, loving, and honouring each other and ourselves. In the spirit of our ancestors, we live.
#ItEndsHere with us living.
—
Tasha Beeds is of mixed nêhiyaw (Cree) and Trinidadian ancestry. She grew up with her mother's family in the nêhiyaw territories of wâskahikaniyiniwak (the House People): mistawâsis (Big Child) and atâhk-akohp (Star Blanket), as well as in the nêhiyaw-Métis territories of nêwo-nâkiwin (Mont Nebo) and Batoche in north central Saskatchewan. She is currently a faculty member at Sir Sandford Fleming College and a Ph.D. Candidate in Indigenous Studies at Trent University. Follow her on Twitter: @tashakwe